FSA Upper 1.125" Headset Bearing with Damping
US$19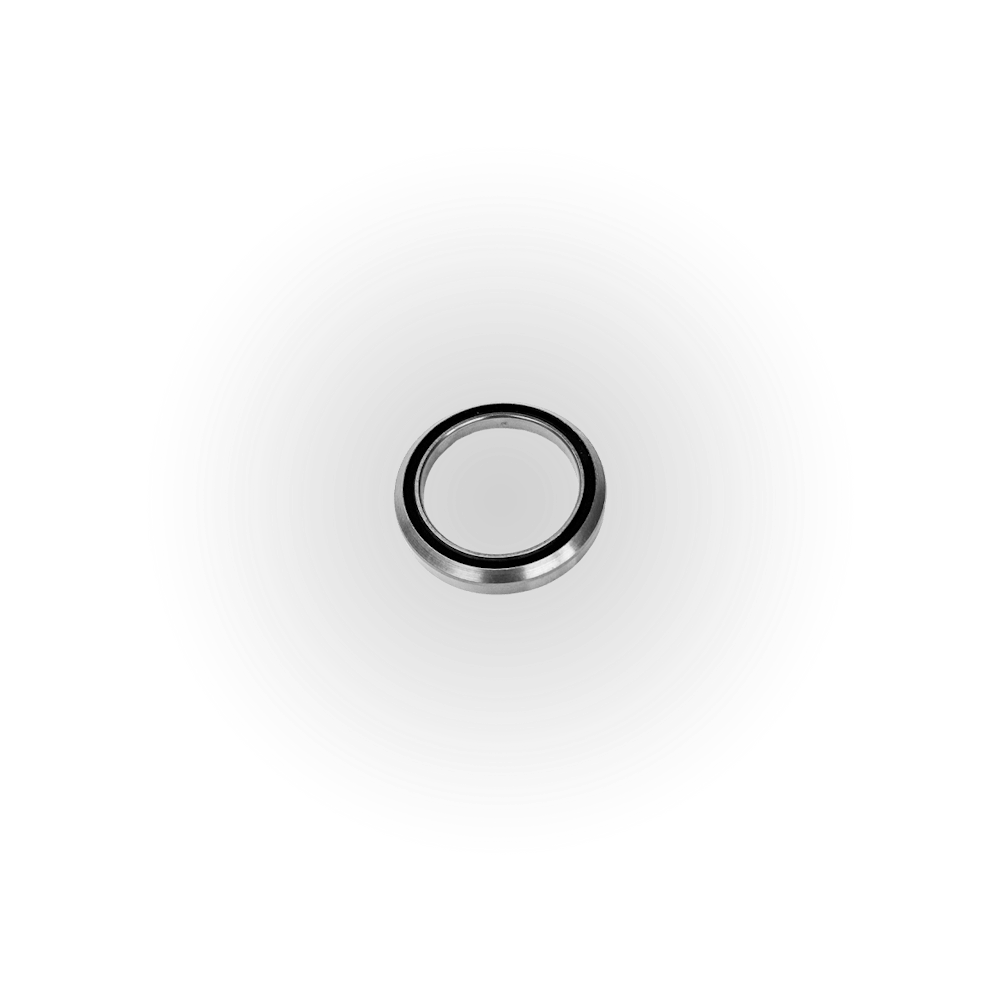 FSA Upper 1.125" Headset Bearing with Damping
US$19
This FSA Honey Bearing provides light damping, to give you a better and more confident ride. Its damping smooths out vibration from road imperfections while also stabilising your steering.
When you are comfortable and confident, you ride faster and safer!
This damped upper bearing provides approximately half of the damping of a damped lower (1.5") bearing.
How much damping do you want? According to our testers, these are rough guidelines:
Using only the damped upper bearing provides a subtle effect that almost everybody likes. Even conservative traditionalists.
Using only the lower bearing is something that most people like. More benefits, but still subtle.
Using upper and lower damped bearings offers even greater stability and filters out even more road noise, but some might feel it's an overkill.
None of the combinations negatively impact your ability to steer (with or without hands). They are all subtle, just different levels of subtleness. You could compare their feeling to the volume knob on a high-end stereo system.
Fits all Lauf bikes and can directly replace your current/old undamped upper bearing.
Technical info: FSA Orbit MR215 - Honey Bearing, IS 42, 1.125"
Installation: This damped bearing is simply installed like an undamped bearing, in all aspects but one… When installing this bearing you need to make sure to tighten the top-cap (that pulls the fork up into the frame) by approximately 5Nm before tightening the stem bolts. This ensures that the damped bearing is pushed adequately up against the headtube of the frame, to get the grip/friction needed for its damping function.
Detailed installation instructions:
1. Remove top cap (the one that says just ride), with a 6mm allen hey. Don't do anything to the expander that sits underneath it in the steerer tube. Just leave that expander untouched.
2. Loosen stem and remove, along with spacers.
3. Pull up, with fingers, the headset cover,  pressing ring and bearing.
4. Replace old/normal bearing with new bearing, making sure that the chamfered external side of the bearing rests on the frame.
5. Put it all (new bearing, pressing ring and cover) back on.
6. Put stem and spacers back on.
7. DO NOT TIGHTEN STEM SCREWS NOW. As that would prevent step 8 from applying pressure on bearing.
8. Put top cap on and torque to approx. 5-7Nm. For reference, 5Nm is what is e.g. used for seatposts.
9. Check that headset is properly pulled together by the top cap, and there is no play/rattle in frame/fork assembly.
10. Now align and tighten stem screws (5Nm each).
11. Enjoy riding your improved Lauf bike with a damped headset!